SecureALL Revolutionizes Onity System with Advanced Wireless Technology
SAVE TIME. SAVE MONEY. SAVE LIVES.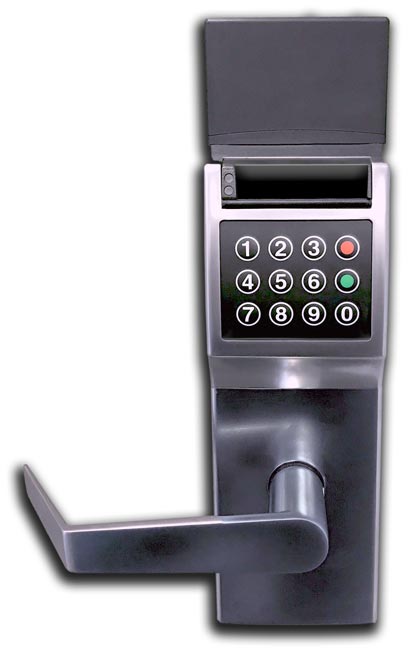 Retrofit your existing Onity locks to take advantage of the most advanced wireless system on the market, the SecureALL Guardian.
Eliminate both Integra software and need for XPP Extended Portable Programmer.
SecureALL, an Onity partner, enables your organization's security to be elevated to best-in-class with benefits such as:
Multi-facility lockdown in seconds in case of emergency.
Most robust encryption architectural design prevents system from cyber attacks, validated by the US Government.
Continues to run in the event of a power or network outage.
Made in USA under scrutiny of SecureALL's Quality Control organization, which has total responsibility for all software, firmware and encryption key installation.
Total control of a campus from the central server (on premises or cloud-based). No need to visit each lock for programming updates or to capture access information.
Real-time monitoring of all doors. Customized alerts keep you apprised of issues such as door ajar (when a door is propped open or left open after-hours), tamper protection (when an attempt is made to open with force) or low battery.
Advanced analytics provides insights into what's going on inside all buildings.
Did you know?
Most systems must "go to sleep" at different points throughout the day to preserve battery life. If you have an emergency while the system is down, you are not covered. SecureALL's patented Extreme Low Power (ELP) RF communication enables the only 24/7 coverage on the market.
Remote management: Configure locks, manage access rights and assign schedules from virtually anywhere.
Optional smart key for truly hands-free entry. Access distance is fully programmable, depending on user's needs, from 1″ to 75′.
Utilizes current Onity credentials. No need to reissue cards.
The switchover to wireless can be made on any desired time schedule for the facility. Offline and online units work compatibly until upgrade is complete.
Reduce acquisition costs: Utilize equipment you already have and only pay for what you need. Longest range wireless router coverage on the market, controls an unlimited number of doors within communication range. This is the only system with automatic optimization of router coverage.
Reduce installation costs: Equivalent of real time wired security but with lower cost wireless network. Plug and play. Quick and easy to install – less than 20 min per door. No need to drill extra holes.
Reduce operating costs: Minimize administration hours via fully integrated, easy to use turn-key system. Adding SecureALL Extreme Low Power (ELP) wireless retrofit results in minimal impact to standard Onity battery life – green solution.
Reduce maintenance costs: The system monitors its own health and sends alarms of any issues real-time. No licensing fees of any kind.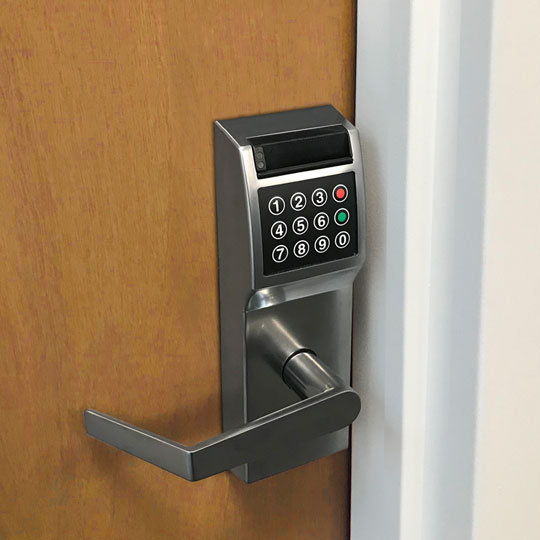 Upgraded Centrally Controlled Onity CT-30
How to Get Started
Get in touch to learn more about our advanced locking solutions
Schedule a complimentary consultation
Receive a fully customized quote