LIMITED-TIME PROMOTIONAL OFFER
Onity CT-30 Wireless Lock Upgrade
SAVE TIME. SAVE MONEY. SAVE LIVES.
Modernize your existing Onity CT-30 lock with a centrally controlled upgrade by SecureALL Corporation.
The most affordable and cost-effective approach to bringing your campus into the 21st century.
Real-time control and monitoring of all doors…locks do not need to duty-cycle.
Converts Onity locks to fully wireless solution.
Upgrade has minimal impact on CT-30 battery life. Only replace batteries when system alarms, providing significant savings.
Allows for contactless updating and monitoring of individual door locks from a safe and remote location.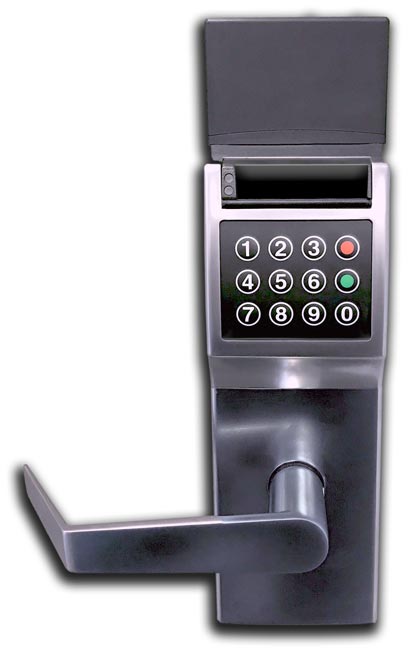 Easy and quick to install, less than 30 minutes per door.
Multi-facility lockdown in seconds through patented technology.
Total control from central server. No need to visit each lock for programming updates or to capture access information.
Retrofit training included.
Optional Smart Key available for multi-distance unlock… Truly Touchless Entry.
Installed at leading education institutions!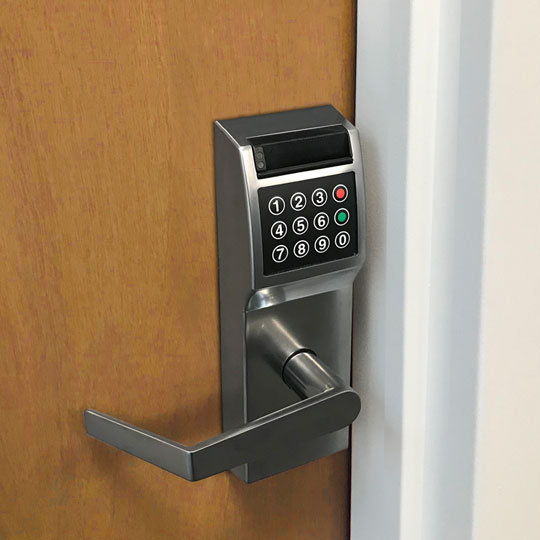 Upgraded Centrally Controlled Onity CT-30
The Future of Campus Security
SecureALL Retrofit CT-30 System offers the lowest Total Cost of Ownership in the industry, including acquisition, installation, operation, and maintenance costs over the life of the product. The system is UL certified, resulting in lowered cost for inspection and recertification in most states. The SecureALL Retrofit CT-30 central control system allows locks to be reprogrammed through the server, thereby eliminating the need to go to each door to make modifications.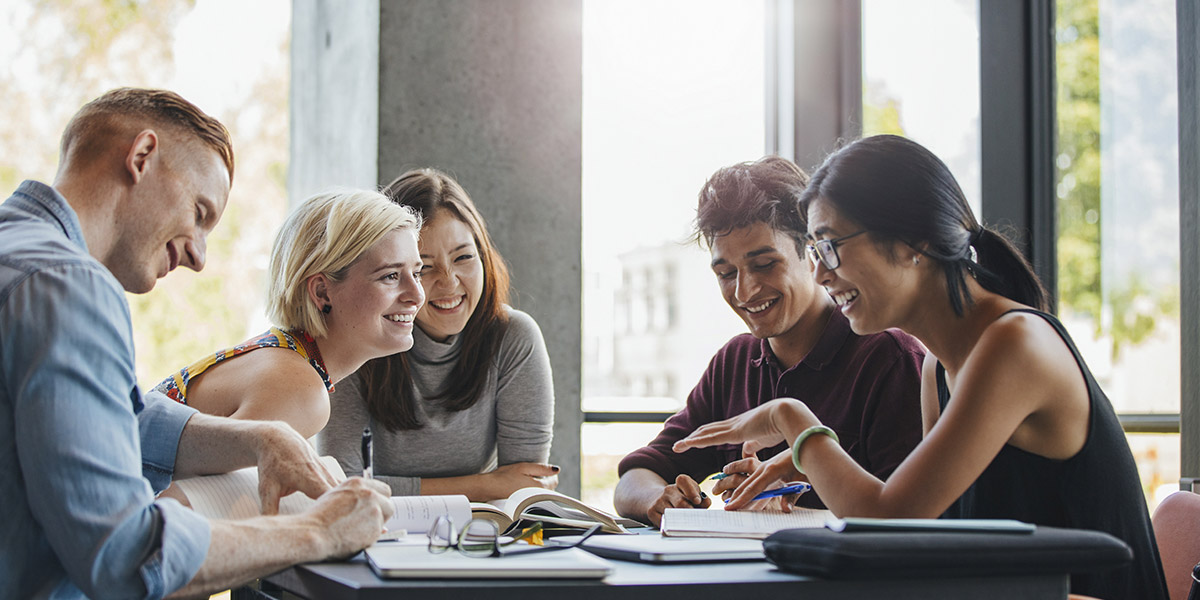 SecureALL is the only system on the market that has combined all of the functions and gives us all the necessary information we need to allow us to proactively fix issues before they become major problems, while maintaining a secure environment on our campus. VP Finance & College Operations,
College of Marin
Keep Your Classrooms Safe
Faculty members are now empowered to keep their classrooms safe. They have the ability to lockdown their classroom while sending an alert to administration and campus security to take action in locking down the entire campus.
Our wireless solution is the most cost-effective option, incorporating the most heavily encrypted and mechanically robust offering in the industry while requiring no yearly use licenses.
Patented "Reflex Lockdown" is included – automatically follows a preset campus lockdown pattern when multiple local lockdowns are initiated within both a short physical distance and short time frame.
Door Ajar Monitoring allows administration to monitor when a door is being propped open or left open after-hours – Saving energy costs and minimizing theft.
Real-time Asset Tracking may be used to alert faculty of assets being moved from their designated perimeter.*
Time and Attendance are captured by the U-Key™, thereby allowing staff and contractors to report to work without needing to check-in with on-campus personnel upon arrival.*
*Hands-free U-Key™ transceiver features available for upgrade.
Highest security available. SecureALL retrofit gives you wired security features and reliability at wireless cost price points.
Battery operation ensures locks will continue to function during a power outage or network failure.
Multi-distance function allows locks to be programmed to open at various distances. This function can also be used for personnel in wheelchairs to allot the appropriate time needed to cross the threshold of the doorway.*
Evacuation Management is made easy with the use of the U-Key™ to allow first responders to quickly track and locate missing personnel.*
The SecureAll CT-30 Retrofit Solution combines advanced analytics, time-tested processes, and an on-site team to move campus safety to the next level.
Update your campus today. Take advantage of this limited time offer to see how easy the CT-30 retrofit will secure your campus by filling out the form below.
LIMITED-TIME PROMOTIONAL OFFER
SecureALL will provide to qualified campuses software, hardware and installation assistance to test a sample of five existing on-campus Onity CT-30 locks for 30 days. Installation takes less than 30 minutes per door. Claim your promotion today: